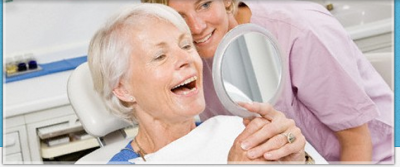 FAQs
?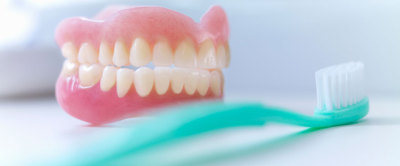 ​
Q:

Why a Denturist?
A: Replacing your natural teeth with dentures is more than trusting someone with your smile. Your Denturist specializes in the design and fabrication of complete and removable partial dentures, as well as overdentures on dental implants.
Q:

Do I need a referral to see a Denturist?
A: No, you do not need a referral to see a Denturist. However, a lot of times your Dentist may refer you to our clinic.
Q:

How do I know if I have insurance coverage for dentures?
A: We welcome you to come for a free consultation where your Denturist will make a treatment plan with you and we will submit a Predetermination to your insurance company to find out your exact coverage. Your insurance booklet may also give you a brief description.
Q:

Do you offer payment plans?
A: Yes, we do offer payment plans to suit the patient's needs.
Q:

How often should my dentures be replaced?
A: Depending on your type and wear of your dentures, it is recommend every five years.
Q:

How do I care for my dentures?
A: Dentures should be removed nightly and soaked in water with a denture cleaner. You should never use toothpaste on your dentures, instead brush them with a soft bristle brush, water and hand soap. You should also see your Denturist annually for a professional cleaning.
Q:

What if I am feeling pain or discomfort with my new dentures?
A: This is normal to develop sore spots as your new dentures settle into place, however you will need to contact your Denturist to make an appointment for an adjustment. Dentures may need fine tuning before they fit correctly. Remember to wear your dentures 24 hours before an adjustment appointment.
Q:

How much will new dentures cost?
A: Dentures have a wide range in pricing depending on each person's needs. We encourage you to come in for a free consultation where we can do an oral exam to give you an accurate quote.
Q:

How long will it take to get my new dentures?
A: To fabricate your new dentures will take about one month and several appointments to ensure the proper fit, function and esthetics of your dentures.
Q:

What changes to expect with my new dentures?
A: Speech: When receiving a new denture it can be quite common to have difficulty with speech. In some situations, this may take quite a while to get used to. Often it may exhibit as a lisp on words with "S" sounds or "CH" sounds. Speaking or reading aloud will help with this.

Size: Your old denture will be quite worn down and because of this your new denture may feel like a mouthful. Don't worry; again this is something that will soon feel natural.

Clenching: Although you may not be aware you are doing so, clenching your jaw muscles may cause problems such as; increased sore spots, premature wear and chipping of the denture teeth.

Gag Reflex: In some cases patients with a sensitive gag reflex can have the feeling of gagging with their upper denture in. This can take some time to get used to. Ideally, Marah does not want to cut back the upper denture in this area, as this is where the denture gets its' suction from.

Eating: Now that your chewing function has been restored, you will have to learn to bite and chew in a slightly different way. To prevent teeth from chipping and breaking, hard foods should be avoided like nuts, popcorn, kernels and whole apples. Start slowly by cutting everything up into small portions.